With a vision for the future, SK discovery is building a better world with a new perspective. The company is investing across its businesses to expand innovation in areas that can truly shape a better future – from eco-friendly materials and energy, to vaccines and new drugs.
SK discovery, as the holding company of SK chemicals and SK gas, provides ongoing support for its businesses in formulating and pursuing new growth strategies. As part of its commitment to ESG, the company helps SK chemicals in expanding its recycled plastic businesses – and SK gas in promoting the hydrogen value chain.
SK plasma, another subsidiary, is a producer and supplier of plasma-derived medicines. SK discovery also owns sub-subsidiaries including SK bioscience – a developer and producer of vaccines – and SK D&D – a developer of real estate properties and renewable energy solutions.
Across its businesses, SK discovery is committed to protecting the well-being of our planet and uplifting our shared, global communities.
Leadership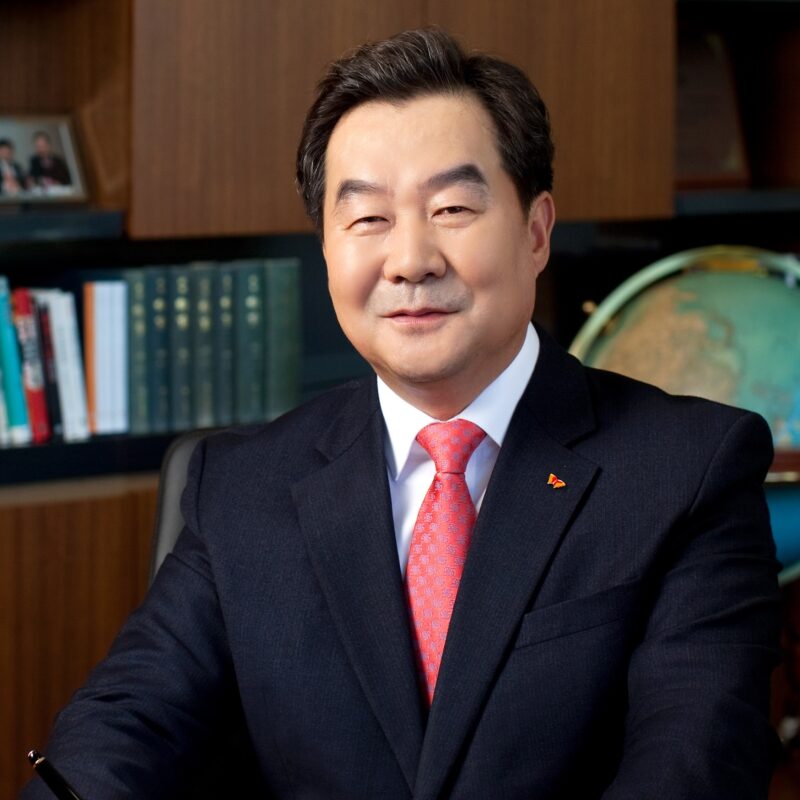 Jeon Kwang-hyun
CEO and President