Double Bottom Line Management Philosophy
The Double Bottom Line (DBL) philosophy is a deeply held framework that SK's businesses follow to pursue economic and social value at the same time. As a management philosophy, it provides guidance for decision-makers to act in socially conscious ways that nurture both profitability and social responsibility simultaneously.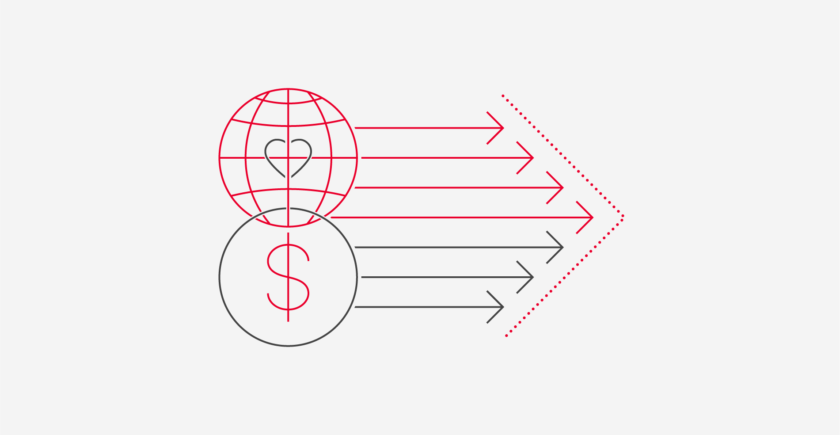 At SK, our businesses are accountable for the potential social impacts of corporate activities. This is an essential lens for measuring how our long-term strategies affect society, customers, employees, and the environment.
As global crises intensify, focusing solely on a company's financial returns is shortsighted. Societal and environmental impacts, and dependencies, are interconnected with financial pursuits and must firmly account for the reality of environmental limitations.
Traditionally, reporting on social value stops at monetary amounts (i.e., funds contributed to nonprofits or causes) or the quantification of environmental impacts (i.e., the reduction of greenhouse gas emissions). Assigning a direct monetary value to social impacts allows for a clearer understanding of scale. This leads to more holistic measurement and reporting, empowering business leaders to make informed, socially conscious decisions.
Pursuit of a more sustainable future can, and must, be bolstered by a reliable method of quantifying, incentivizing, and improving environmental and social impacts. Without measurement, there can be no meaningful progress in global efforts to address social, economic, and ecological challenges.
SK understands these complex, international issues. Our long-term vision is driven by efforts to identify – and advance – more sustainable solutions to create a better future.