SK innovation is an energy and chemical company, independently pursuing batteries and oil exploration and production (E&P) businesses through eight subsidiaries: SK energy, SK global chemical, SK lubricants, SK incheon petrochem, SK trading international, SK ie technology, SK on, and SK earthon. SK innovation became the first company in Korea to secure overseas oil fields with the successful exploration in Marib, North Yemen, in 1984. Ever since, the company has had huge success in Vietnam and the U.S., and is contributing to resource-lacking nations' energy security and economic development. As of the end of March 2020, the company operates 13 oil fields and four liquefied natural gas (LNG) projects in eight countries; the major fields produced, on average, 48,000 barrels per day.
SK innovation also supplies high-energy-density batteries for global automakers' electric vehicles (EVs), and is continuing innovative R&D to meet the rising demand for EVs and changing technology trends. As of early 2020, the company achieved an annual production capacity of approximately 20 GWh across Korea, Hungary, and China. Capacity should increase to 70 GWh by 2023 with additional production facilities in the U.S., and rise to 100 GWh by 2025 in these four countries, enabling the company to fulfill the growing demand for batteries.

SK innovation is also promoting BaaS (Battery as a Service) to enhance the use value at each stage of the entire life span of batteries, from production to usage, collection, and recycling. SK innovation will continue to grow by developing related technologies and business models while working in cooperation with partners across a wide spectrum of industries.
Leadership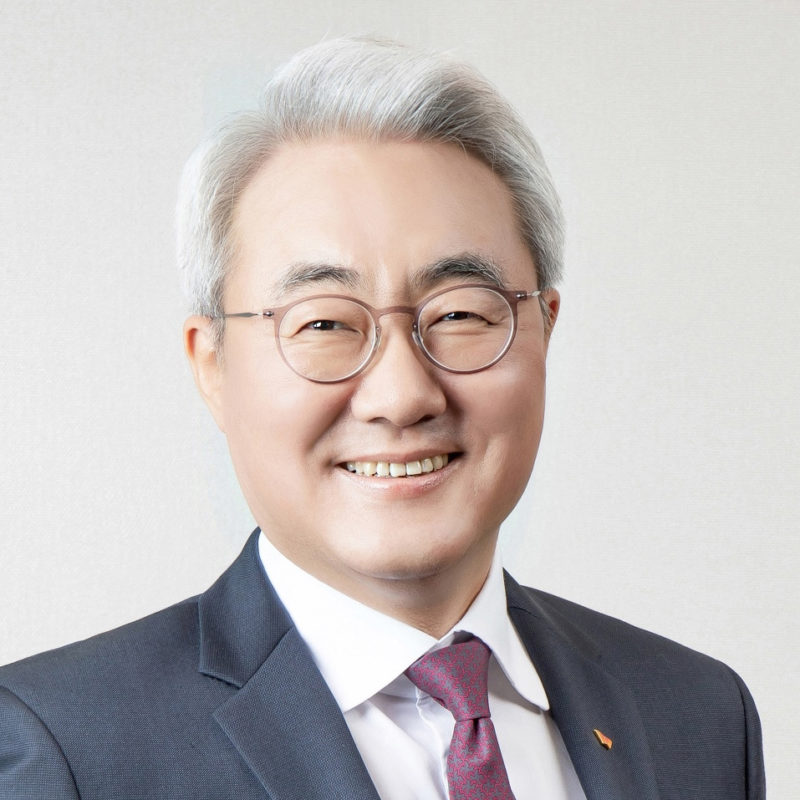 Jun Kim
Vice Chairman and CEO
Contact
SK innovation Co., Ltd.
26, Jongno‑gu
Seoul, South Korea
+82 2 2121 5114 Tel
+82 2 2121 7001 Fax
SK battery America Inc.
1523 Steve Reynolds Industrial Pkwy.
Commerce, GA 30529