Since our founding in 1953, sustainability has been central to who we are and what we strive to achieve.
As a global leader, SK is committed to promoting a philosophy of responsible environmental stewardship everywhere we do business. Addressing climate change is a critical challenge that demands an urgent and significant response.
To achieve sustainable growth, SK seeks to accelerate efforts to minimize environmental impacts – greenhouse gas reduction, waste reduction, water resource conservation – while further expanding our eco-friendly business portfolio.
SK has pledged to invest more than $65 billion in eco-friendly businesses and projects that are paving the way for a more sustainable future: electric vehicle (EV) batteries, renewable energy solutions, carbon capture, utilization, and storage (CCUS), and more.
Decarbonization is essential for the long-term sustainability of our planet. We have committed to reducing carbon emissions by 200 million tons in 2030 — and have pledged to achieve carbon net-zero across all businesses by 2050.
Protecting the planet's limited natural resources helps preserve both local and global ecosystems. In industries as diverse as energy, semiconductors, and life sciences, SK companies are advancing the technology and practices for better conserving fundamental resources such as energy, water, and raw materials.
We are proud of the role that we play in the global shift towards sustainability. In the fight against climate change, we believe deeply in our responsibility — and opportunity — to achieve meaningful change in the markets where evolution is needed most.
Together, we can protect our natural environments and communities for generations to come.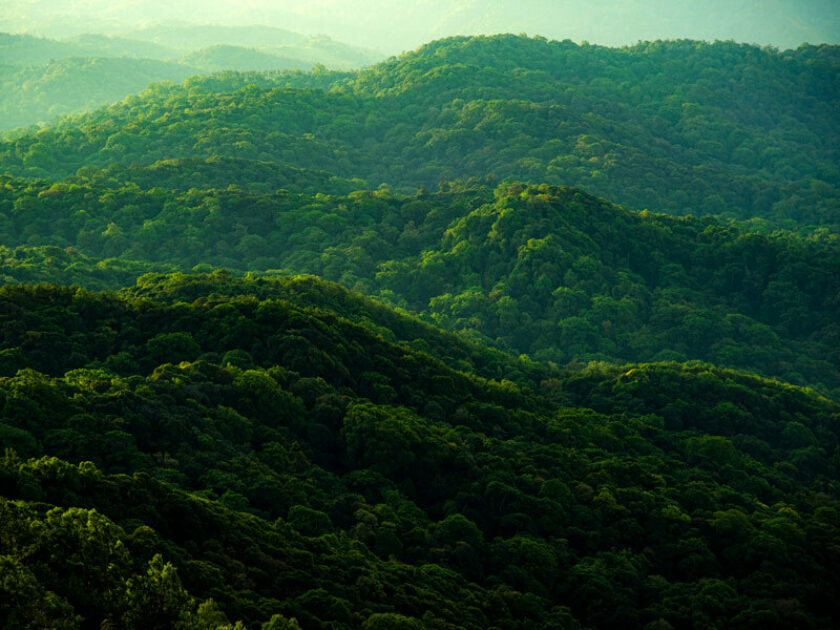 Every public and private organization in the world has a responsibility to protect the planet we all share. Reducing carbon emissions is essential for addressing the climate crisis and preserving the long-term health of our people, ecosystems, and the world. It is a pivotal and urgent challenge.
SK has promised to achieve net-zero greenhouse gas emissions earlier than the global carbon neutral goal of 2050. Each SK company — in sectors across energy, semiconductors, and life sciences — incorporates eco-friendly practices that conserve the Earth's natural resources, and limit what we take.
To realize this objective across SK, we have established annual carbon reduction goals and implementation plans that are measured for progress, specific to each company's unique characteristics. This includes review at the highest levels of SK Group with a comprehensive view of all SK companies.
Timeline of SK Companies Achieving Net Zero

South Korea's First Members of RE100
SK has already achieved noteworthy milestones in reducing carbon emissions. Seven of SK's businesses – SK Inc., SK Hynix, SK Telecom, SKC, SK Inc. Materials, SK Siltron, and SK IE Technology – were the first South Korean members to join the RE100, a global initiative that seeks to accelerate the transition to 100% renewable electricity in the shortest timeline possible.
Additionally, SK companies that are not currently RE100 members are expanding the use of renewable energy, and leading the reduction of indirect greenhouse gas emissions such as those created from producing electricity needed for company operations.
Leading Greenhouse Gas Reduction in Response to Climate Change
SK has pledged to reduce carbon emissions by 200 million tons in 2030. This will achieve 1% of the global greenhouse gas reduction target of 21 billion tons, as outlined in the Net Zero by 2050 Report by the International Energy Agency (IEA).
To achieve this goal, SK is actively:
Improving process efficiency to conserve resources
Procuring renewable energy as a replacement for fossil fuels
Investing in low-carbon eco-friendly businesses, i.e., electric vehicle (EV) batteries and hydrogen energy
Developing carbon reduction technologies such as carbon capture, utilization, and storage (CCUS)
Collaborating with our partners to develop a more sustainable supply chain
Through these efforts, SK is able to demonstrate impactful leadership in the global response to climate change, and inspire others to accelerate their own commitment and resolve. Together, we can leave the world in a better place for future generations.
Strengthening Eco-Friendly Practices that Support a Cleaner Environment
There is only one Earth. As a global leader, SK has a critical and urgent responsibility to leverage our resources to support the planet's long-term sustainability. SK is proud to play an important role in building a greener future.
Across companies, SK is committed to increasing waste recycling, water resource protection, and the reduction of air pollutant emissions. From energy to semiconductors, life sciences, and beyond, SK is expanding its resource conservation and circulations systems by further aligning our businesses with the 3Rs of sustainability: Reduce, Reuse, and Recycle.
Sustainable methods of water usage and management are essential for the health of human populations and economic stability. SK companies are creating more efficient water management and circulation processes by reducing, reusing, and purifying what's required.
In the semiconductor industry, manufacturing processes and fab operations depend on water for wafer cleaning, purification and cooling, and temperature/humidity control for clean rooms. SK Hynix — one of the world's leading memory chipmakers — has already developed water-free scrubbers, resulting in 40 million tons of additional waste water conserved annually. By 2030, SK Hynix has further pledged to triple the amount of water that is reused during normal operations.
SK companies are also expanding the management and reduction of air pollutants, such as fine dust sulfur oxide (SOx) and nitrogen oxide (NOx). SK's existing protocols not only exceed strict legal standards for emissions, but our companies are also further investing in our facilities and developing new technologies that align with SK's commitment to continuous progress.
Expanding Sustainable Businesses & Eco-Friendly Practices
The global shift towards sustainability introduces new opportunities. SK is expanding its businesses and investments to strengthen the industries, markets, and innovations that better protect our planet and shared natural resources.
As a leader in the worldwide response to climate change, each SK company is committed to achieving net-zero greenhouse gas emissions by 2050, and advancing SK's group-wide pledge to reduce carbon emissions by 200 million tons in 2030.
SK is also accelerating its investments in low-carbon businesses by investing more than $65 billion in eco-friendly projects such as electric vehicle (EV) batteries, hydrogen businesses, resource circulation, and renewable energy solutions.
EV batteries provide numerous eco-friendly benefits throughout the entire lifecycle, from the development of the materials to the production of the batteries, their use in electric vehicles, routine charging, and, finally, their recycling and reuse as part of Battery as a Service (Baas).
Across SK's energy businesses, our companies are advancing numerous methods of generating and maximizing renewable energy:

SK E&S, SK Energy, and SK Gas are advancing solar power solutions

SK E&S, SK D&D, and SK Ecoplant are investing in wind power

SK E&S, SK On, and SK D&D are strengthening energy storage systems (ESS)
In the hydrogen sector, SK is committed to building an eco-friendly value chain that encompasses production, storage, transportation, and utilization. The company's hydrogen portfolio continues to grow from the contributions and leadership from SK Inc., SK E&S, SK Gas, SK ecoplant, SK Energy, and SK Incheon Petrochem.
To further reduce carbon emissions, SK E&S is also investing in carbon capture, utilization, and storage (CCUS).
Several of SK's businesses share the commitment to improving plastic recycling methods that better preserve our natural ecosystems:
SK Geo Centric is expanding resource circulation through thermal decomposition of waste plastics and chemical decomposition of PET bottles and clothes

SK Chemicals is reevaluating the role of recycled plastics and biomaterials in legacy businesses that produce petrochemical and chemical material products

SKC is evolving its resource circulation system with more environmentally friendly methods of recycling waste plastics
SK ecoplant is also advancing its environmental solutions to strengthen water treatment and resource management.